MODERN SIMULATION TOOLS
Simerics develops, sells and supports CAE programs for the virtual testing of pumps, valves, compressors, motors and fluid systems. Simerics has focused on providing software tools that enable manufacturers to gain a deep understanding of the fluid mechanical processes in their products. When developing our software products, special attention was paid to the user-friendliness and robustness of the grid generation and the numerical algorithms, which is why Simerics-MP + ® and SimericsMP + ® are able to reliably calculate even difficult problems with strong cavitation and complex geometries.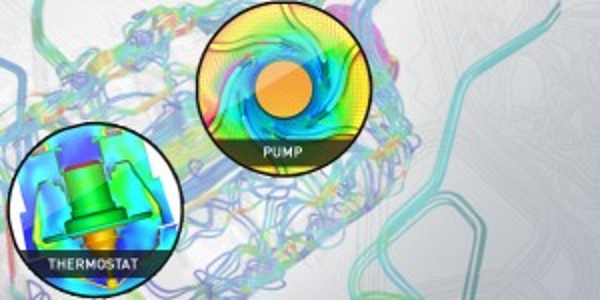 Simerics-MP + ® is an extension of the Simerics-MP® CFD software. The program offers unique modeling options in the development and fluidic analysis of pumps, motors, compressors, valves and other systems with rotating and / or sliding components. Thanks to model templates specially adapted to the application, which include special networking strategies and the kinematics of the machine to be simulated, simulation models can be set up effectively in a very short time. The cavitation model takes into account the gases contained in the fluid, the fluid compressibility and cavitation vapor.