MODERN SIMULATION TOOLS
Simerics develops, sells and supports CAE programs for the virtual testing of pumps, valves, compressors, motors and fluid systems. Simerics has focused on providing software tools that enable manufacturers to gain a deep understanding of the fluid mechanical processes in their products. When developing our software products, special attention was paid to the user-friendliness and robustness of the grid generation and the numerical algorithms, which is why Simerics-MP + ® and SimericsMP + ® are able to reliably calculate even difficult problems with strong cavitation and complex geometries.
MAIN FEATURES
Simerics-MP® includes essential 3D CFD functionalities and physical models that allow accurate virtual testing of a wide range of fluid flow and heat transfer applications. Simerics-MP® was developed by Simerics taking into account the latest CFD architecture and high-performance algorithms and physical models. For liquid systems, Simerics 'cavitation model calculates precise steam, free gases and liquid compressibility to analyze performance analyzes, pressure fluctuations and cavitation damage.
Comprehensive physicsFlow, turbulence, heat transfer (conjugate heat transfer), ventilation, cavitation, particles
Accurate calculationsExcellent agreement with experimentally determined data over the entire operating range
MAIN BENEFITS
Simerics-MP® provides numerical functionalities, which correspond to the state of the art, together with simple operation and at more favorable conditions than the competition.
Fast model creation and very fast computing timesIn less than 1 hour from reading CAD data to simulation, less than 15 minutes to get stationary results
Ability to model complex details down to microscalesPrecise modeling of leakage gaps (tip clearances) and compensation openings.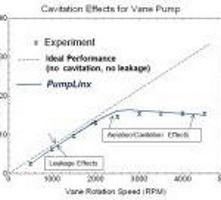 Exact results
Simerics MP consistently calculates simulation results with less than 5% deviation from experimentally determined values ​​over the entire operating range.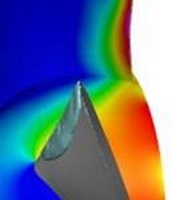 Mature cavitation and ventilation module
Simerics MP consistently takes into account the formation, transport and effects of non-condensable gases (such as air) and cavitation steam, in contrast to the use of a generalized approach to compressibility.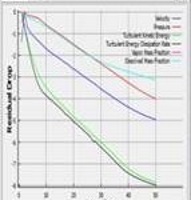 Fast computing times
Simerics MP has repeatedly shown that it has significantly faster computing times than other commercial codes, which enables the calculation of very complex, completely transient simulations.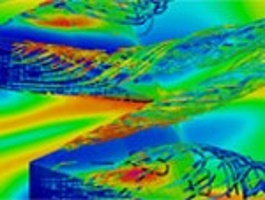 Robust solver
Simerics MP is able to converge very difficult problems, even those with detailed, microscale features and / or strong cavitation.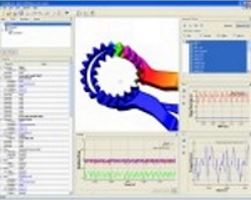 Easy to use
With the help of templates, automated grid generation and a single, common graphical user interface for modeling, simulation and post-processing, models are created in less than 30 minutes.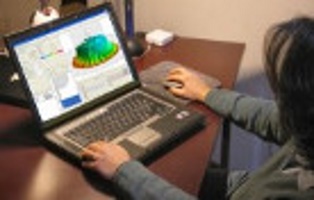 Virtual, unlimited support
Simerics MP includes intensive training and virtual, unlimited support through helpful model templates.
SYSTEM REQUIREMENTS
Simerics® MP runs on standard desktop computers or notebooks as well as highly parallelized on high-performance computing clusters
Ooperating System
Windows XP or newer; 32-bit or 64-bit (64-bit recommended)
Linux Red Hat 4.7 or later; 64-bit version
Processors
AMD Athlon 64 / Operon or newer
Intel Pentium 4 / XEON or newer
Quad core CPU recommended
Graphics
Open GL support for the graphics card is required
All modern AMD ATI, NVIDIA and Intel graphics cards
RAM
2 GB RAM (Minimum)
4 GB or more (recommended)
1 million grid cells require about 1 GB of RAM
A typical application requires about 0.5 to 1 million cells