Evaluation and optimisation of valves using SIMERICS MP!
CFD Simulation of Valves
With SIMERICS MP, all types of valves can be simulated dynamically. The opening and closing characteristics are being calculated by solving the equations of motion in parallel. Therefore, the dynamic pressure distribution, spring forces and the mass of the moving components are taken into account.
Goal of the simulation is the prediction of the valve opening pressure, volume flow, valve dynamics, valve coefficients, definition of loads or the prediction of cavitation and the according damage.
As a result of our FAST simulation algorithm, SIMERICS MP offers the opportunity to simulate complete systems, constiting of valves, pumps or bearings.
Feel free to contact us in case of questions
Examples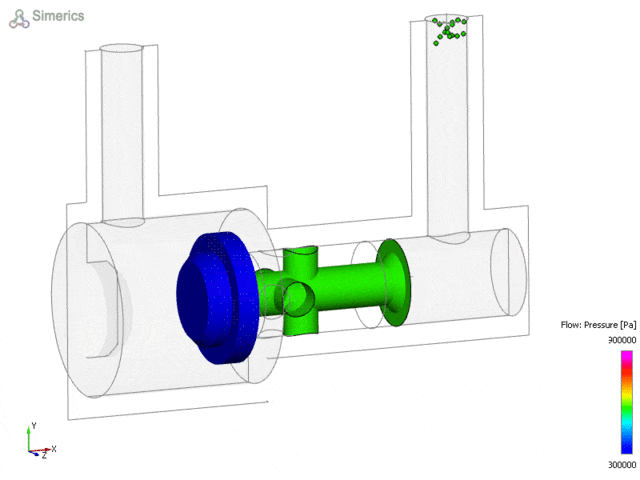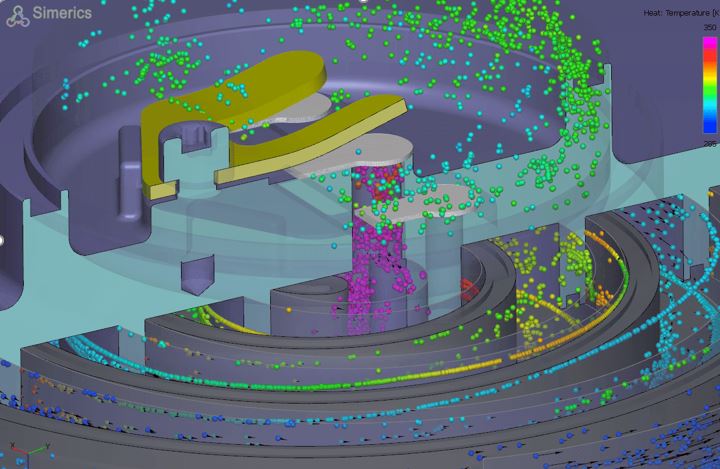 Description:
Valve dynamic based on pressure distribution, spring forces and mass
Equations of motion are solved in parallel
Consideration of bounded and non-bounded gases
Cavitation is taken into account
Impelmentation of a sealing model
Really small gaps and small clearances can be modelled
High pressure gradients at the valve are solvable with MP
FAST MP algorithm leads to the possibility to simulate complete systems
Your advantage:
Prediction of valve dynamics and charateristics
Calculation of mass- and volume flow
Reduction of damage due to cavitation
Reduction of presure peaks and acoustics